Testimonials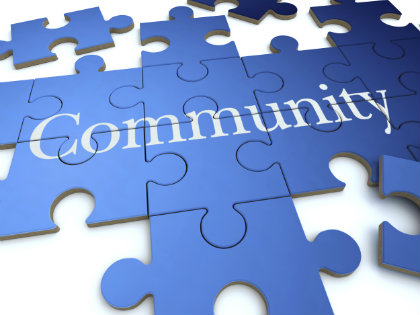 I have chosen to place my trust in Insurance Service Center of DePere for my personal insurance as well as for my business insurance needs. I have had the opportunity to work with a number of the agents and staff at ISC and they have all been very helpful and knowledgeable. I am impressed with the quick turn around time I receive and the accuracy of the information. It is peace of mind knowing that they are taking care of all of my insurance needs and that ISC will be there for me in the future if something comes up. – Craig Fisher, Co-Owner Eclipse Networking LLC
---
Jessica Dellemann is an outstanding person to work with. She does a great job with P&C insurance. – Tom Atkinson, Owner Mow Town Lawn Services, LLC
---
Hello Brenda [Vander Logt], I want to thank you for navigating my health insurance for me. I appreciate the time and effort you invested in helping me choose a plan. I will recommend your services to my family, friends and colleagues. – Kate Smits
---
Carrie Baeten has been our insurance agent for around 20 years, and in all those years, Carrie and her staff have always have always been extremely courteous and helpful. They are always checking to make sure we have the proper coverage, and at the best rates. ISC takes care of all my insurance needs from personal to business. They will help you find the best rates, even if it means refereeing you to someone else. Carrie and the people at ISC have become more than just insurance agents to us. They are also our friends…!!! Thank you for all of your help over all these years. – Bob Winter, Specialty Machine Inc.
---
Just spent about 30 minutes on phone with Karen VanDenBusch at ISC … she was really helpful and answered every question I had plus some more I didn't think of! Very nice lady! – Coreen
---
We have been doing business with Jessica Dellemann of Insurance Service Center for around ten years. We shop our insurance every year and Jessica has always provided us with a product that met our needs while keeping cost reasonable. Her service after the sale is excellent. She is always available to answer questions, help with forms and claims and assist us whenever needed. This is a rare trait for someone in their industry. Many just take the money and run. I would recommend Jessica and Insurance Service Center to anyone for their insurance needs knowing that the customer service they will receive will not disappoint. – Ron Quick, President Comfort Control Systems, Inc.
---
We have chosen ISC for our auto, home owners and life insurance needs. Carrie Baeten has always been a great advocate for us by shopping for the best rates. We appreciate everything she does for us! – Steve and Angie Mondloch
---
Whenever I have a question or need assistance with my insurance, I always know Brenda [Vander Logt] and her assistants will be there to assist me. I am thankful to have such a knowledgeable agent. – Bill E
---
With so many companies in this day and age, you feel like "just a number." At Insurance Service Center, Carrie [Baeten] makes you feel like a welcomed client. Whether we consult with her on the phone or in person, she ALWAYS treats us as valued customers. – Kelly & Barry Wendricks
---
Jessica Dellemann is always ready to lend a helping hand with all of my insurance needs. I love knowing that I will always be treated fairly at ISC. I appreciate everything she does for me. – Julie Nolan
---
Distraught we sought Brenda Vander Logt's advice in hopes of making this health insurance obstacle less painful for our daughter. With your coaching and advice, we resolved this issue and a "Smile" appeared on our daughter's face. Priceless. We would like to thank you for taking the time to put that "Smile" back on her face. – James B
---
Jessica [Dellemann], has been a trustworthy asset for my insurance needs. – Kerry Counard, De Pere, WI
---
Jessica [Dellemann], I wanted to thank you for spending so much time with Jim and I when we didn't even have an appointment scheduled. We just walked in to see if we could ask you a question and you just stopped what you were doing and answered so many of our insurance and additional questions. Not only was I surprised by how you spent time with us but you went above and beyond to give us a referral so we could take care of our will for our children. This is long overdue so I was amazed at how you set up reminders for yourself so you could call and "check on me" to see if I was taking care of things. Thank you for going above and beyond! – Deb and Jim Guenterberg